Founded in 1995, the Central Composers Alliance (Patron Judith Bingham) was formed to promote the works of composers who are resident in, or have close connections with, Central England. We wish to encourage and foster the music of our composers, primarily through the Central Composers´Alliance website and to stimulate live performances with a variety of musical ensembles. We aim to provide mutual support for members in the promotion and publicising of our composers´works.
We are a non-profit organisation made up of a wide variety of working composers. The CCA is also open to students and anyone interested in joining our group is warmly invited to apply. You may contact some of the composers directly through this site to their own websites. For those composers without hyperlinks, please use the contact form.
If you are a concert promoter, do consider using some of the works featured here. Societies could consider a commission from one of the composers of the Central Composers Alliance. Commissions are not so expensive as you may think, and a grant may be available. The featured composers would be delighted to hear from you to discuss your ideas, and you may be able to take advantage of the many grant schemes available for commissioning works.
Membership fee is only £15 per year. An annual subscription is payable to the treasurer each January.
Some of the previous CCA Concerts:
Commuter Concert, Birmingham Conservatoire
Choral Concert with Kingfisher Chorale, Fraser Noble Hall, Leicester
CCA Piano Concert - Music for One and Two Pianos, University of Coventry
World première recording of the CCA composition "Fit for a King"
World première performance of the CCA composition "Fit for a King"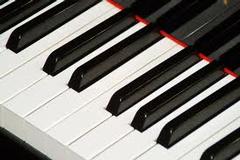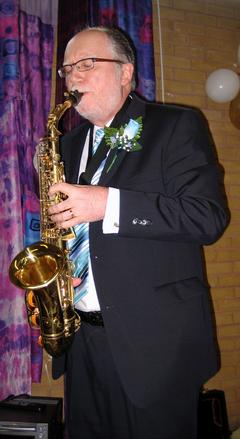 Features and Archives
"Kabir says..." (an art song). The harp & voice version's premiere was given during a concert window in the Covid Pandemic of 2020, giving this ancient poem a new voice for today.
In November 2014, the members of CCA were very pleased to have internationally recognised composer Judith Bingham as their new Patron to follow the late Sir Richard Rodney Bennett. This feature allows our visitors to view her biography and links to several of her works. We are honoured to have this Nottingham-born celebrated composer as our figurehead.
Nicholas [Nick] Peters is the 21st CCA colleague in our series of Central Composers' Alliance's COMPOSER OF THE MONTH. In these features, you will learn more about each of our composers in turn and the music which they have chosen to represent their output – in this case you'll see that Nick has composed music for a variety of creative projects, including works for theatre, contemporary dance, moving image (including interactive film) and site-specific installations. His recording of "Journey Deep, Deep River" uses remarkable digital recording techniques and is, therefore, a first for these featurettes. Nick has produced a comprehensive explanation of his piece and then he answers questions about his development and influences as a composer in great and fascinating detail. Embedded into his feature are videos which allow you to delve more deeply in the way Nick thinks and works.
Having recorded "Fit for a King" on the day Prince George was born in July, this was an opportunity to hear the whole work as a world première in a wonderful concert played by Serenata Winds.
In memory of British Composer John Tavener (1944 - 2013)
Fit for a King: Variations on the famous Welsh melody Sosban Fach written by members of the Central Composers' in celebration of the birth of HRH Prince George of Cambridge, 22nd July 2013. Compiled by David Fisher and edited by Robert Ramskill. The theme was arranged by Robert Ramskill and the variations were by (the number after each name indicates which variation they wrote): Peter J Witchell [1 & 13]; Adrian Woolliscroft [2]; Margaret Vickery [3]; Colin Touchin [4]; Martin Watson [5]; John Middleton [6]; David Fisher [7]; John MacDonald Mackenzie [8]; Sonja Grossner [9]; Philip G Joy [10]; Kenneth Gange [11 & 14] & Clement Jewitt [12].
"Mirrors of Light" is work I've been immersed in for the last couple of years which has resulted in a piano sonata: Mirrors of Light 1, and a single movement piano work: Mirrors of Light 2, plus a multi-arts collaboration in the renowned and historic Reitstadl Hall, in Neumarkt, Germany and a recorded album of the same name. I'd like to share with you a story of how 'The Seagull' became a motif in this creative journey and was used on the Mirrors of Light album cover.
This work for brass quintet was arranged from the original tune by D. J. Marshall and was set as a series of variations by eight members of the Central Composers' Alliance as part of the Millennium celebrations. The number after each name indicates which variation they wrote: Peter Crump [6], David Fisher [10], Kenneth Gange [8], Kerry Milan [3], Robert Ramskill [1 & 4], Frank Stiles [5], Terence Thompson [9] and Adrian Woolliscroft [Fanfare & 7].
To commemorate the Millennium the Central Composers' Alliance collaborated with the hugely talented pianist Julian Hellaby and several other equally brilliant musicians to produce a CD which reflected the diverse composing styles of some of the members at the time. We produced the CD at ASC's studio in Macclesfield.
The Central Composers' Alliance was very honoured to have as its Patron, the highly respected composer, Sir Richard Rodney Bennett, who has been associated with our Alliance since its inception in 1995. Click on his name for an obituary of the great composer whose genres ranged from jazz to the avant-garde and film scores to symphonies.
ROMANCE, LEGEND & SONG was one of the Central Composers' Alliance's irregular workshops in which composers and performers come together to work on pieces in open rehearsal and performance. This project on February 28th 2009 involved the pianist Julian Hellaby with Clare-Louise Appleby [flute] and Jenny Saunders [soprano].